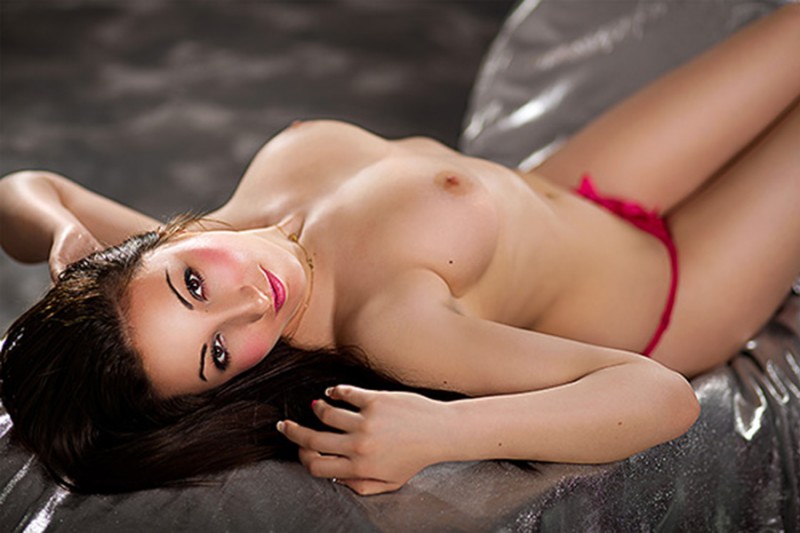 One day I decided to enter the occupation of "escort" on an online instant messaging profile. Within seconds I had many responses, and after about a week of talking to a few people, I decided to meet a dentist at a hotel.
The experience wasn't glamorous or nearly as sexy as I thought it might be. However, I came away from the experience thinking, "It wasn't bad. Eventually, I chose to work as an escort exclusively. At that time, the reason I gave up my programming job was the free time. I was caring for a family member with a serious illness—the free time and money was a huge benefit.
I do not have a moral problem with having sex for money, as long as it's safe, and between consenting adults. However, I have always been concerned about how the social and legal issues may affect my future and the people that I love. They tend to be doctors, lawyers, and businessmen looking to get away for a few hours in the middle of the day.
Almost all of my clients are married. I'm not trying to justify this business, but these are men looking for companionship. They are generally not men that couldn't have an affair [if they wanted to], but men who want this tryst with no strings attached. They're men who want to keep their lives at home intact.
I rarely got the opportunity to find out if the wives were okay with it, but I did see several couples, so I assume they were okay with it.
Do you know the real names of your clients? I insist that they give me their full names and their place of work so that I can contact them there before we meet.
I also check their identification when we meet. I also use verification companies, which assist escorts in verification of clients. These companies do the verification of the client and put them in a database so that when the client wants to meet with a girl for the first time, he doesn't have to go through the verification process again. For a fee, I can call in and they will tell me if the client has a history of giving the girls problems, where he works, and his full name.
If I was touring then there were extra expenses such as travel costs, hotels, and more advertising costs. Being an escort provided me with many opportunities that I'm not sure I would have gotten if I had not been an escort. That said, my choice to become an escort had a definite cost associated with it beyond the advertising, photos, and websites. I believe it is close to impossible to have a healthy relationship while working.
So it can be a lonely life. In addition, hiding my job from my friends and family proved to be difficult for many reasons. How do you think prostitution would change if it were legalized? Would you want your own child to become a prostitute? If the social and legal ramifications were gone, I think that being an escort might be like being a therapist I have never been a therapist, so my knowledge is obviously limited.
Like most escorts, a therapist sells his or her skills by the hour. A therapist also has to meet people for the first time not knowing who is walking in the door. Many have their own offices and work alone. In addition, the session is generally private and requires discretion.
I imagine that many times therapists have patients that they like and some they don't. I phrased this as "us getting to know each other", but it was basically to give my gut a chance to tell me whether I would be safe with the person. I was polite, but firm about all of my requests. Very few of the initial responders followed up with me after this, but the ones who did sounded respectful and sane. The first client I met was a guy from out of town. He sounded very nervous in the emails we exchanged, and I wasn't sure he would actually keep the date we made that evening at a smart bar.
The first thing he told me was that he was not going to go through with our date, but he felt bad about standing me up and would buy me a drink and tip for my time. We had a drink together and I drew him out about what he was looking for. As a dancer, I know lots of ways to set men at their ease and encourage them to open up to me. He told me a familiar story: I've heard many versions of this story, and it always makes me sad.
He told me that I was too young; I was 28 and he was He talked about how much he missed touching and holding and looking at a woman. We kept talking about the human need for intimacy, and I could tell he did want the meeting. We went to his room. It was a very nice room, in a nice hotel.
It was much more intimate than dancing in the club, where there are lights and noise and distraction. We had a pleasant, playful time, and ended up spending several hours together. He paid me at the end and counting out the money seemed to kill the mood for both of us a little bit. I made a mental note that if I did this again I would ask for the money up front. Afterwards, he offered to drive me back to the bar and I felt safe enough with him to accept.
The drive was slightly awkward. He seemed to feel odd about dropping me off on the street. I wondered if he was having regrets about the session.
He was rather cold when he said goodbye, and I was surprised to notice that I felt a little hurt. This was the only time during the session when I felt "dirty" about what I'd done.
I felt he was judging me. I made a conscious decision not to let this bother me: I probably wouldn't see him again, and it was just a business transaction, so it didn't really matter what he thought about me.
I would offer this advice to clients, though: You're not the only one who has feelings about what just happened. In my post-university slump, I felt like my life was in the drain. Now that I was in a new city, the area strip clubs were more plentiful. I went to one "audition". The girls were snorting coke in the dressing room, and the bouncers seemed more malicious and oversexed than the customers. I did not go back. I remembered a roommate I had in university who signed up as an escort through an online service.
I drove two hours to his house, white-knuckled in anticipation of what I was about to do. He was middle aged, pretty average-looking — balding, in OK shape. I don't want to seem flippant when I talk about the sex. There was nothing special about it except for the fact that it was the first time in my young life that I was literally prostituting myself.
In retrospect, my opinion of prostitution is that it is fine if you have straightened it out in your head as to why you are doing it and what you get out of it, but you are risking your safety and your health. Can you charge a price high enough to compensate for that? And the sex was nothing I remember anything about. He left his television muted on CNN the whole time.
My biggest concern was that I had very little experience and that it would show I had only had sex a couple of times in my life. My next worry was that I would not be able to fill a full two hours with sexual entertainment. It was not that hard. Most people are easy enough to talk to, and once the sex is over it is just pillow talk and back rubs.
After two months, I started scheduling dates with men and then not showing up. I was starting to get real about why I was having sex with men for money. I had been feeling rejected by a former lover, and I was angry about being in debt and was discovering that my university degree was essentially worthless. I felt like being destructive. My last job scared me out of it for good. He was a short bald man with a big spare tyre and smelled of cigarettes.
He asked if he needed to wear a condom about half of the men asked this. I put the condom on him, and then he spun me around and pushed me up against the dresser.
The force of this manoeuvre was unexpected. He tried to get me to have anal sex, and I had to struggle to avoid it. It was starting to feel more like a violation than a situation that I was in control of. It was a wake-up call, though.
I have always had confidence in my physical strength and my wits to keep myself safe, but just a small taste of how quickly I might get overcome if I wasn't on my guard was what made me decide to quit. I was a year-old virgin when I first visited a prostitute. I've always been shy and a bit of a computer geek, and somehow I missed out on opportunities at school and university that might have got my sex life off to a start.
. I have talked to a number of women who actually do this and many prefer the This web page is about the sexual experience of being a prostitute, not about. 12 Nov If you want to be a sex worker because you enjoy work that's physically and . Unlike most jobs, working as a prostitute means that you get to decide .. I can't speak to demographics, but there is a number of sex workers who. 14 Jun We agreed on a time, he gave me his number and we talked on the phone not knowing if I just became a prostitute or got sexually assaulted.
Becoming an escort prostitute numbers
Becoming an escort prostitute numbers